OUR VISION
At Northpack Plastics we believe that the success of any business depends on the supply of high quality products and services that meet or exceed customer and consumer expectations.
WE ARE CERTIFIED WITH HACCP FOOD SAFETY PROGRAM.
All manufacturing processes are monitored and recorded for traceability and consistency of product ensuring all product is manufactured within defined tolerances to ensure precise specifications are met.
We are certified with HACCP food safety program (Hazard Analysis and Critical Control Points). HACCP is a preventive approach to food safety and biological, chemical and physical hazards in the production processes that can cause the finished product to be unsafe.
Our manufacturing plant in Hallam, Victoria is regularly inspected to ensure the compliance of our HACCP food safety program. Audited to the requirements of the Victorian Food Act 1984 and the relevant standards including Codex Alimentarius Alinorm 97/13A.
Responsibility for the successful implementation of this program belongs with every Northpack Plastics employee, at each level and function in the company
Please contact us if you have any questions about our HACCP system or would like a copy of our Certificate of Food Safety.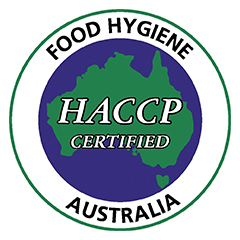 NEED FLEXIBLE FILM?
Our Sister company Filton Packaging offer a broad range of flexible films for fresh produce, bakery, food service, retail ready, grocery and general packaging.
Visit Website